Natalee's Yearbook
Don't know if anyone knew this, but thought I would post it:
"If I leave here tomorrow, would you still remember me? For I must be traveling on now, there's too many places I haven't seen." Stated by Natalee in her yearbook.
So sad to read, as she may never be able to follow her dream.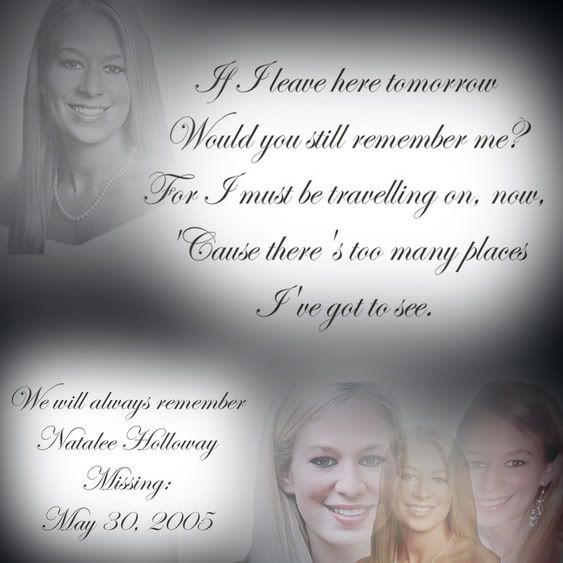 Got this from Blogs For Natalee, and just wanted to share it with everyone.